Nike Lunar Bandon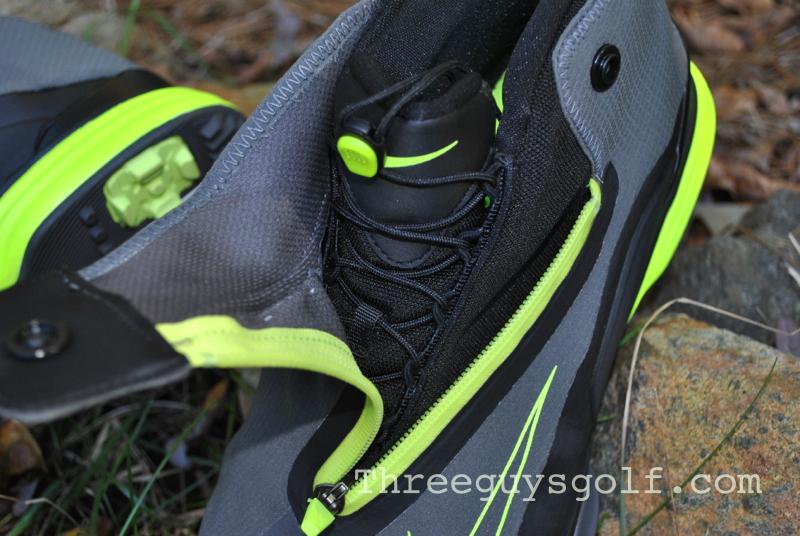 Nike Lunar Bandon Review: There are two kinds of golfers, those who believe it is a game only to be played under sunny skies and mild temperatures and those for whom the game is not contained by the elements. If you are like me and will not let a little cold or rain get in the way of 18 holes then you know the importance to proper footwear.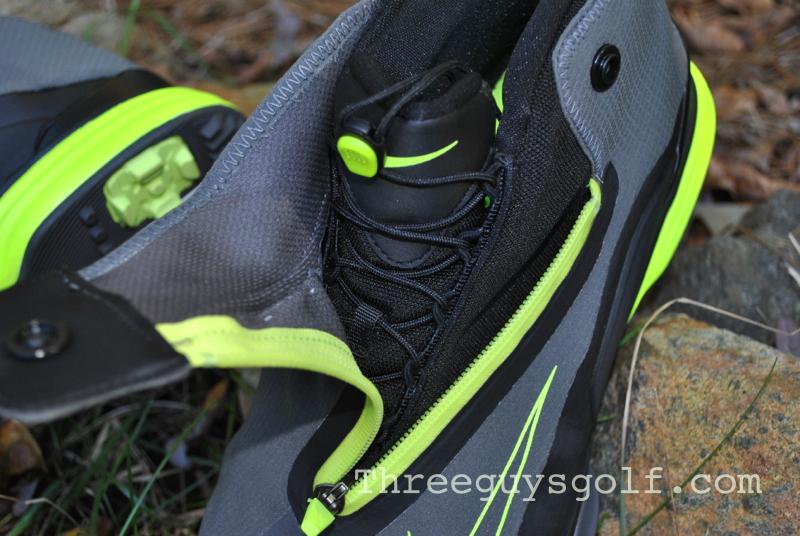 The Nike Lunar Bandon golf shoes are like nothing I have ever seen before. Beyond the fact that they are high tops, they also have outer skin which completely seals off any chance of moisture getting inside the shoe. I have literally immersed the Lunar Brandon in 3 inches of water with nary an issue.
Sure , the Lunar Bandon might be overkill for the light drizzle, but beyond a heavy rain, the lunar Brandon are amazing for winter golf when it is just plain cold, muddy and generally nasty. Let's face it, no one likes to wear their nice golf shoes out in the rain and mud. With the Lunar Bandon, you feel like a kid looking for puddles to jump in. Heck, you can hose these shoes off when you are done with your round.
The basic construction of the shoe is based around solid rubber and neoprene shell that makes them all but totally waterproof. The sole has the required hardcore cleats that are built to handle wet unstable ground. While they are not replaceable cleats, they are solid enough to last a long long time.
Obviously, these shoes are heavier than most but I suppose that is a neccessary trade-off. With that said, I have walked 18 holes a number of times in the Lunar Bandon and I would classify them as very comfortable albeit substantial. In short, not a shoe you want to wear every day, but one that you will be very happy to have in foul weather.
So as we head into the winter months, give your summer shoes a break from the muck and put these puppies to the test. You may jack a 95 but you will return with warm dry feet (so you will have that going for you).
You can visit the Nike website here.