Ping Scottsdale Anser 2 TR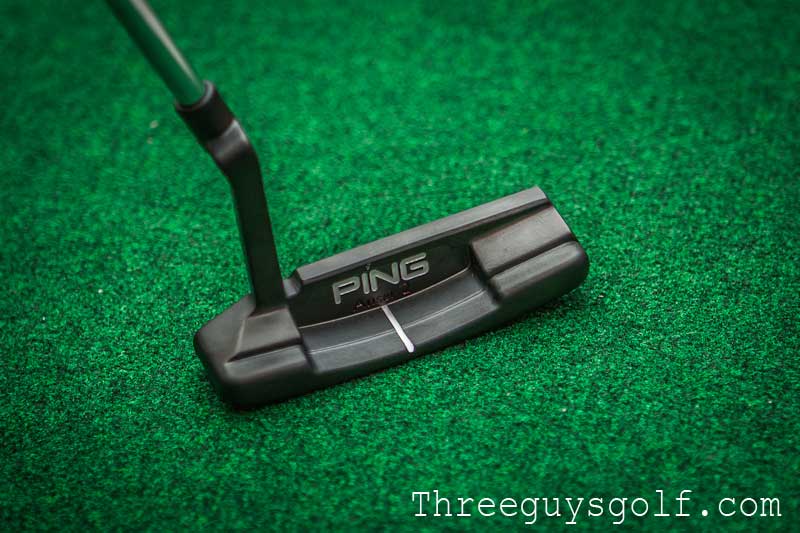 When making a list of Golf Mecca's a few places come to mind. Let's see, Pinehurst, Myrtle Beach, Las Vegas and a little town they call Scottsdale. For those of you who have not visited Scottsdale, think of it as the Beverly Hills of the Phoenix area with the crown jewel (at least in terms of golf) being TPC Scottsdale. It seems reasonable, then, that when Ping went looking for a name for their newest Anser putter, slapping the moniker 'Scottsdale' on it seemed to make sense.
Ping Scottsdale Anser 2 TR
Right Hand, 350g Head Weight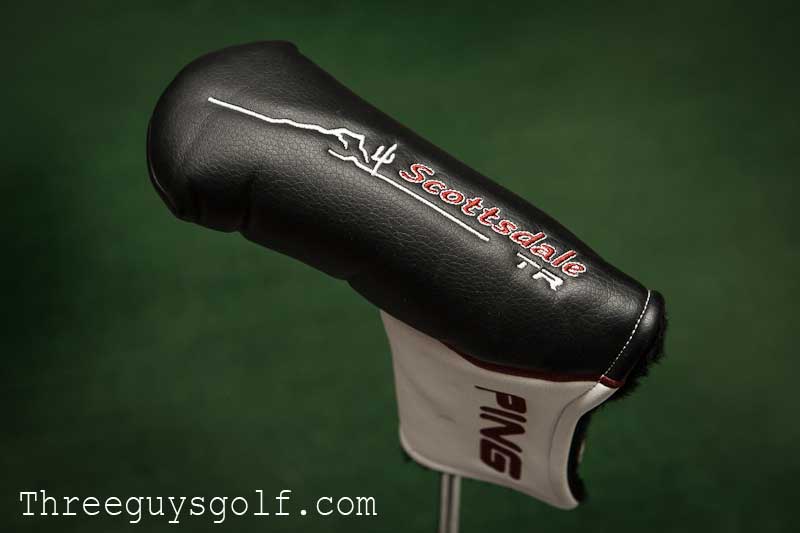 Ping took a different approach to their new line of putters – the Scottsdale TR series. TR stands for "True Roll" and that's the outcome you'll expect thanks to their new innovation called "Variable-Depth-Grove Technology". Yes, I agree, TR is a much better term than VDGT. By varying the depth of the groove from the deepest in the center to shallow as you move out from the center area of the putter face, Ping has proven that the TR system provides a much more consistent distance control when hit flush in the center or just off center towards the heel or the toe, and since none of us strike every putt perfectly (not even the Pros), this is a new technology that I was eager to try.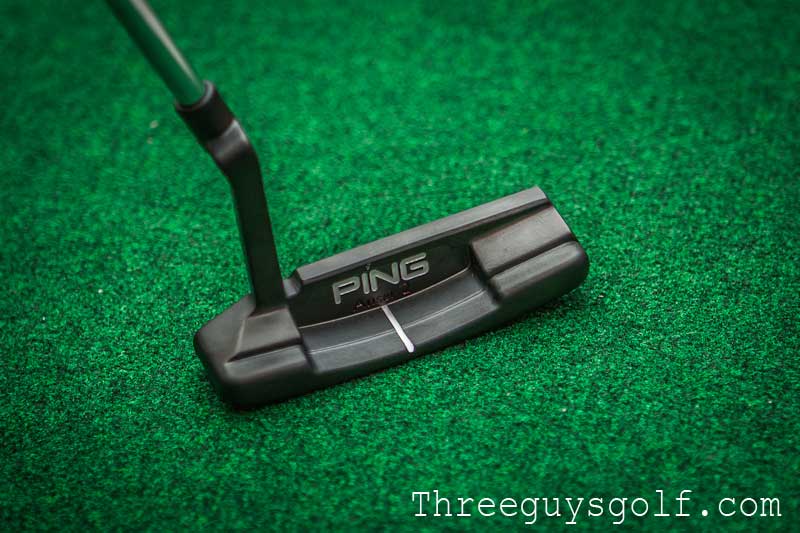 To start, I used the Anser 2 on my putting green at home to get a feel for it and it didn't take long before I was draining those 7 foot putts with relative ease. I was truly surprised at how well the putter felt in my hands. I'm not sure what it is about the Ping grip, maybe Tiger could clarify, but it felt like an extension of my hands as I was hitting my putts. Never before has a putter felt that good in my hands as I was using it.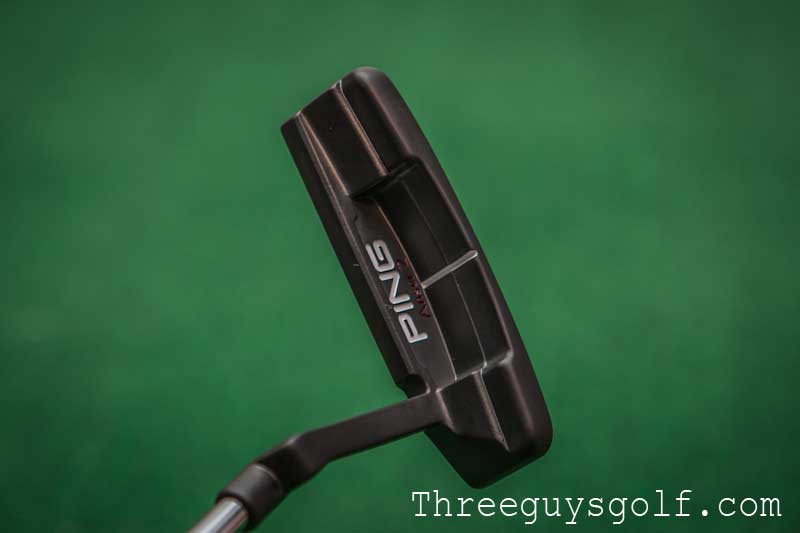 The insert that Ping uses is made from Aluminum so you'll get the typical "ping" sound the clubmaker is known for but not the high-pitch version from years past. The TR technology I think is here to stay, and just like Ping proclaims, the off-center putts don't come up short at all. Deliberately making off-center putts is nothing that I wanted to practice but I had to bite the bullet for the review and I was literally stunned at the results. I nailed my distances all day long on all three courses. My lag putting was outstanding and watching the alignment line on my ball stay straight as can be and not wobble back and forth was neat to watch.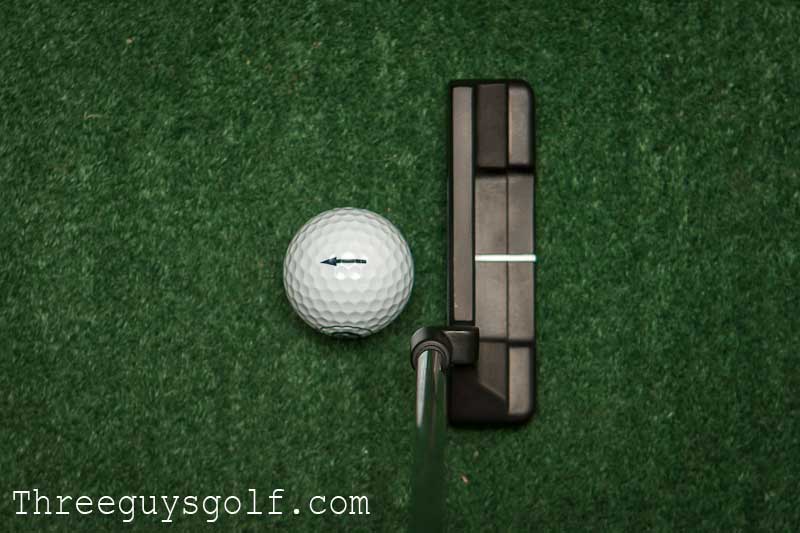 I put the Anser TR though a three round test and came away feeling like my putting was clearly the better part of my game. I was rolling the ball better than I ever had and my distance control was not only a big surprise to me but my playing partners as well. The solid feel of the putter in my hands and the remarkable roll and touch that I was able to put on the ball let me know that Ping certainly has a winner with the TR series and their variable-depth-grove technology.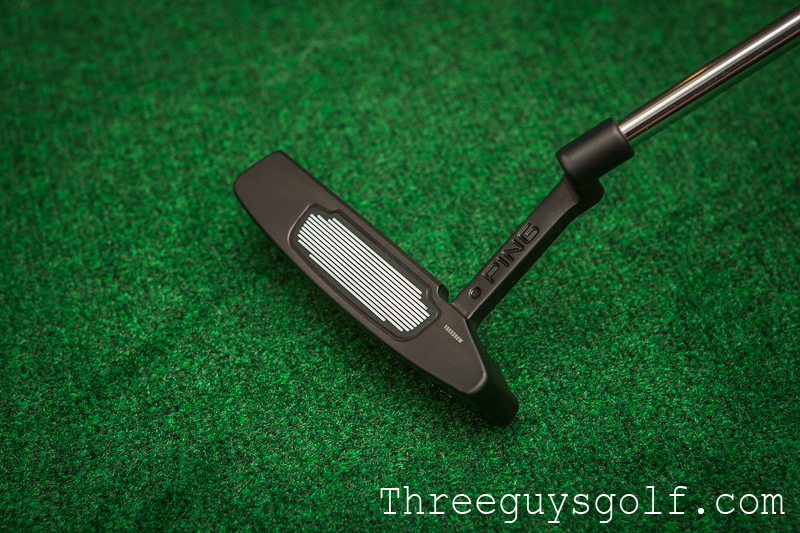 You can see the whole line of Ping products on their website.