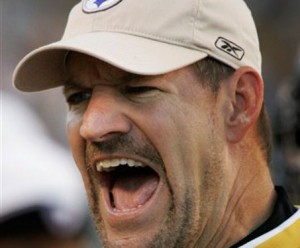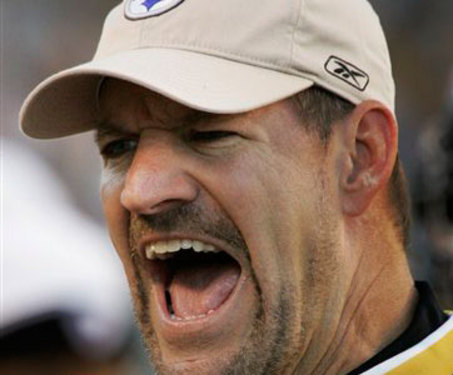 Three Guys Golf Blog talks Haney / Cowher: So I caught the Hank Haney/Bill Cowher special the other night and I must say, Hank does a great job of making a show that is both instructional and very watchable (even my wife who cares nothing about golf watches the show).  Aside from enjoying seeing one of  my favorite coaches (I am from Pittsburgh) play a track just down the road from me (I now live in NC), I picked up 3 tips from the show.
1) Go ahead and swing hard:  Hank wanted Bill to really try and mash the ball.  Even at 50 or so, Cowher is seriously athletic but was not leveraging his strength and coordination.  I know personally, when I try to be conservative with my driver I just end up not finishing my swing which just leads to a weak fade.
2) Consider a modified claw grip:  This is something I have done a number of times with pretty good success but Hank explained why it works.  Haney says, the claw grip will fix a yip in your right hand.  I am not sure why but I know I have benefited from this style although there is no way I will ever admit I have a yip in my stroke-see my I am a really good putter post.  ps-big props to Bill for refusing to go to a long putter!
3) Three keys to reducing your score:  Hank enumerated what I have always believed to be the keys to scoring.  1) Don't go OB, 2) Don't three putt and 3) Never miss the green when you chip.  The first two tips are easier said than done, but #3 is more in our control.  I wrote a post about "stop making doubles or worse" which is centered around the fact that amateurs are really bad chippers but fairly good putters. Hence, any chip on the green is a good chip since we actually 2 putt most of time but rarely get up and down.  By simply getting on the green with your first chip you are much better off than trying to get it close and not reaching the green.
So thats it, a little winter time lesson from Hank.  Note to Bill Cowher – if you ever need a fourth, I can be at the club house with just 30 minutes notice – call me!