What kind of shoes is Tiger wearing?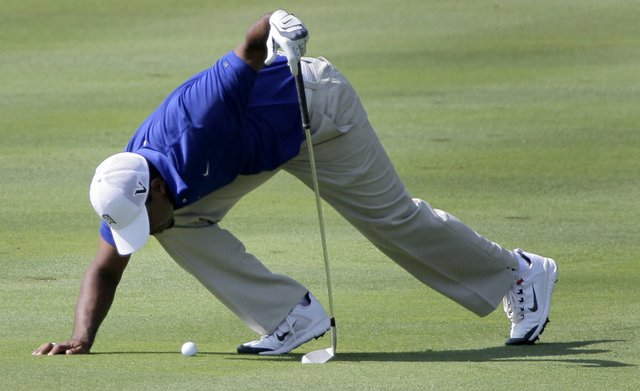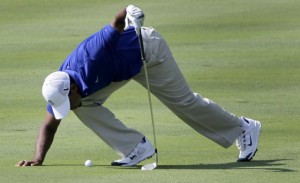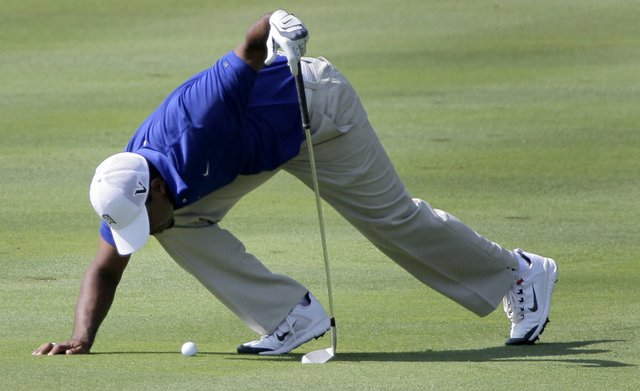 Three Guys Golf Blog talks Tiger's Shoes: When Mars Blackmon said "It's gotta be the shoes", I am pretty sure he was not talking to Tiger Woods. Don't get me wrong, I am as big a Tiger fan as there is as evidenced by my recent "The Original Tiger" post, but when El Tigre decided to trot out his new orthopedic kicks I had to pause. What in the world can he be thinking? Seriously, they must be the uglies shoes ever.  The only time those shoes are appropriate are for taking laps around the mall on Tuesday and Thursday mornings.
Clearly, Tiger has never been one to lead the fashion parade but recently he has looked downright bad. I know Tiger is notoriously cheap, but you think he could spring for a tailor to get his pants to actually fit properly rather than just cinching up his belt to pull in the extra waist.
I am sure my fellow Three Guys bloggers will remind me that talking about golf fashion is a bit, how do you say? "not so cool", but how much do you want to bet that Ian Poulter is currently pitching a new celebrity make-over show with Tiger as his first guest and the first question will be "what kind of shoes is Tiger wearing?"