Cru Golf Headcovers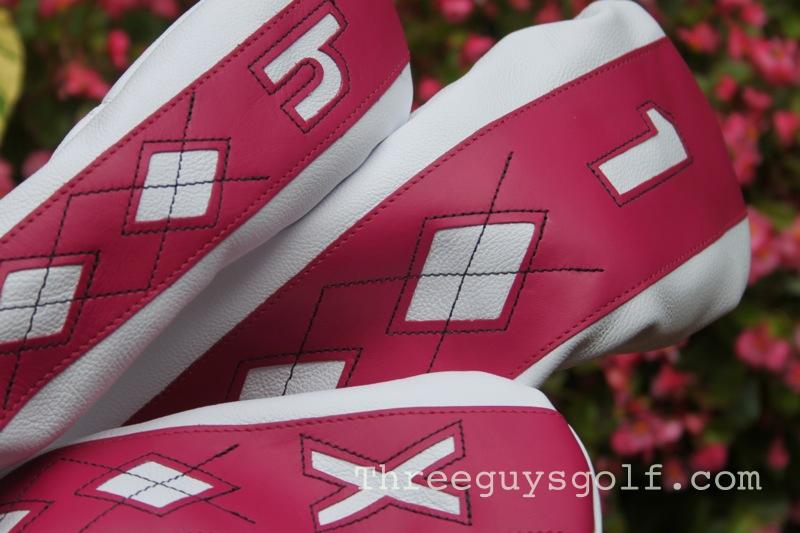 CRU Golf Headcovers: Have you ever gotten one of those gifts that is so beautifully wrapped, you hate to open it? It's almost like the wrapping is part of the actual gift. And while we may be momentarily inspired to take this same care in our next wrapping exercise, most times we just settle for a gift bag. Unfortunately, many of us too often settle for the "gift bag" when it comes to the headcovers for our golf clubs. Isn't it time we treat our clubs to a bit of high class gift wrapping?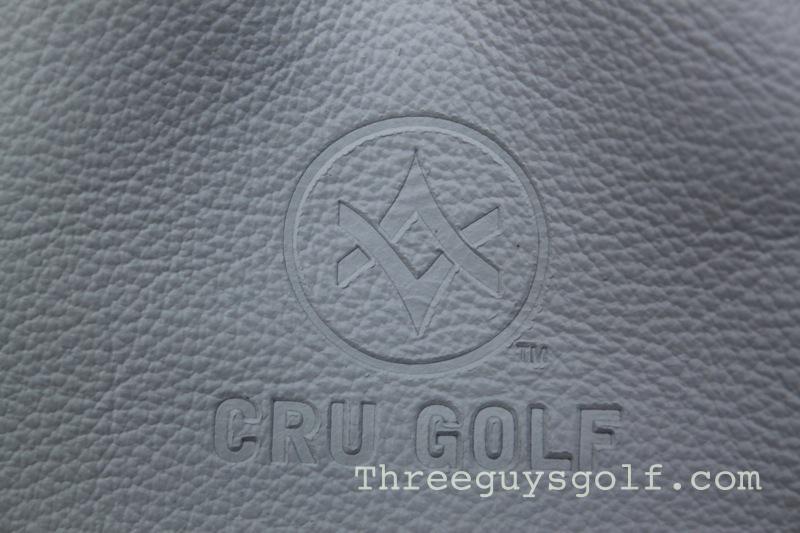 Cru Golf is a golf headcover company whose product can cover and protect your clubs while looking like your clubs are exquisitely wrapped gifts for you each time you pull one out. These days there are plenty of choices out there for headcovers. Every school mascot and stuffed animal you can dream up can be found to cover your sticks.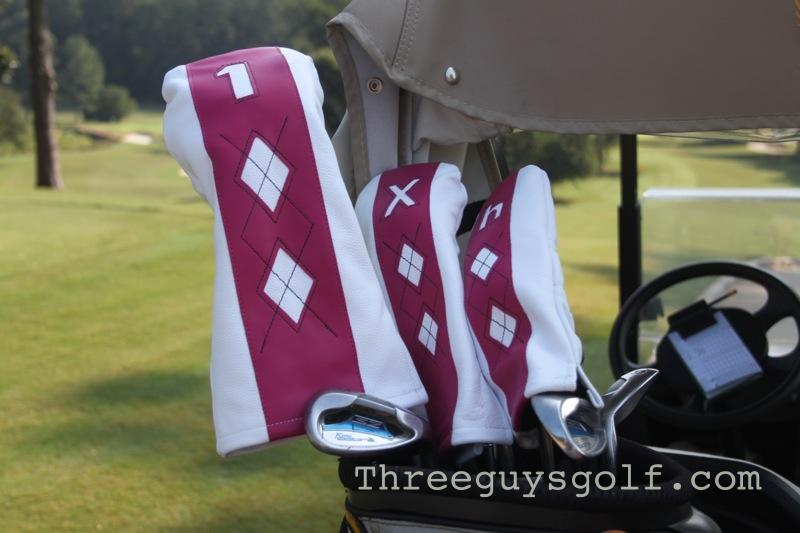 However, if you are a bit more mature but tired of the standard headcovers that came with your clubs, there is a better option with Cru Golf. They are 100% leather covers and offer a variety of classic and vintage designs sure to please any golfer. Each cover is carefully crafted by hand by skilled craftsmen. All covers have been designed to ensure a proper fit on all sizes, including 460cc drivers. The interior has moisture wicking so you get the most performance from your clubs in both dry and wet conditions.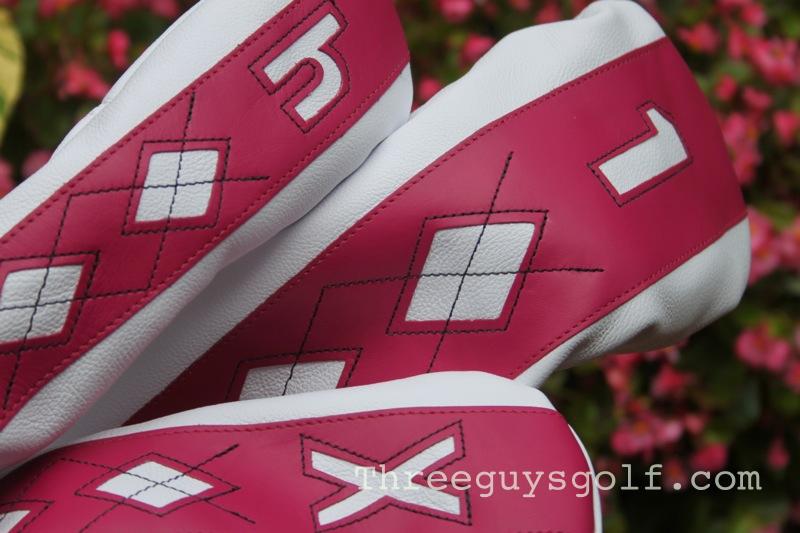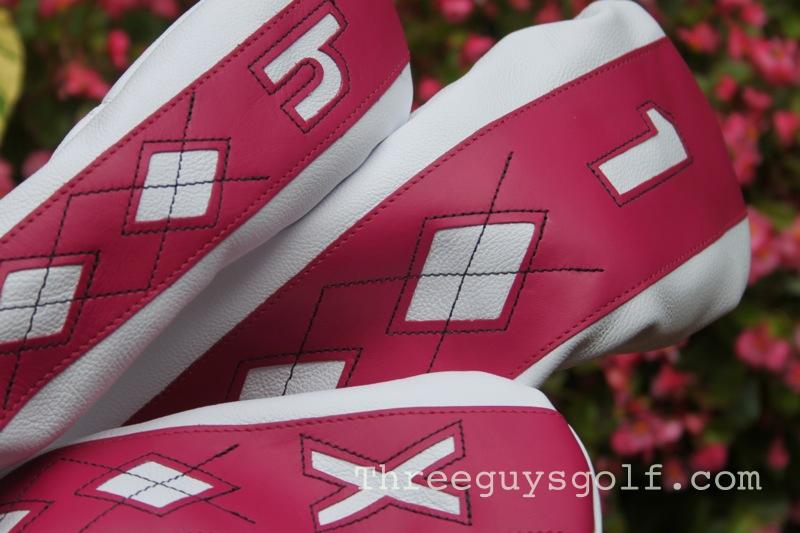 Cru Golf offers a variety of designs and colors in their Classic Cru and Reserve Cru collections. I received the Classic Cru in hot pink and white. Considering I am not really known for my "softer, girly side," I like ordering products in traditional "girly" colors. I figure that if I really like a product despite the color, it has to be good. I must say that I was truly impressed as soon as I opened the box from Cru Golf. First, I got a whiff of that new car smell. You know the one I'm talking about, that fresh scent of new leather that just sends you into a dreamlike state.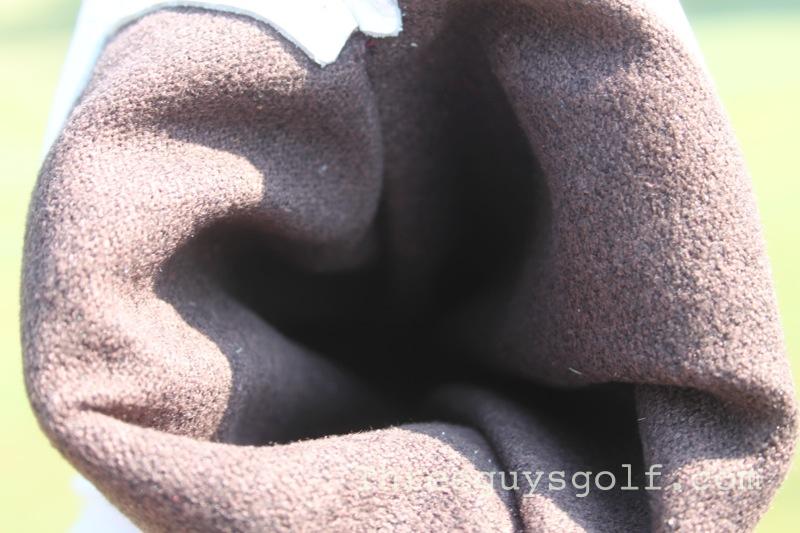 Scientists say that our sense of smell is one of our strongest links to memories, and we all have that memory of the new car smell. Then I picked them up. They are striking covers indeed. These are not your typical mass produced, assembly line products. These covers are good, sturdy and of a quality that you rarely find these days.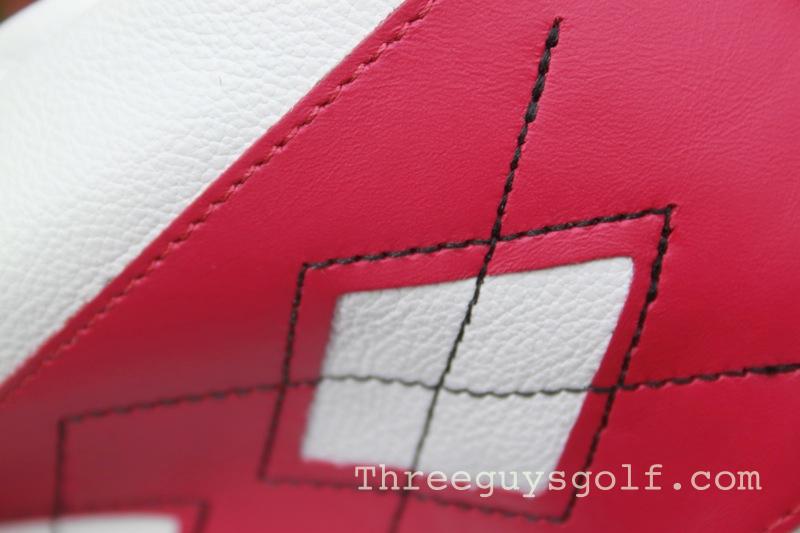 They are what I imagine my 75 year old father is reminiscing about when he says, "they just don't make things the way they used to." If everything I purchased today were made with the quality of Cru Golf, I would have no returns and you would be hard pressed to find a customer that was not satisfied. The leather is a high quality thickness, and the stitching holding it all together is done by a steady hand, making this product a true cut above the rest.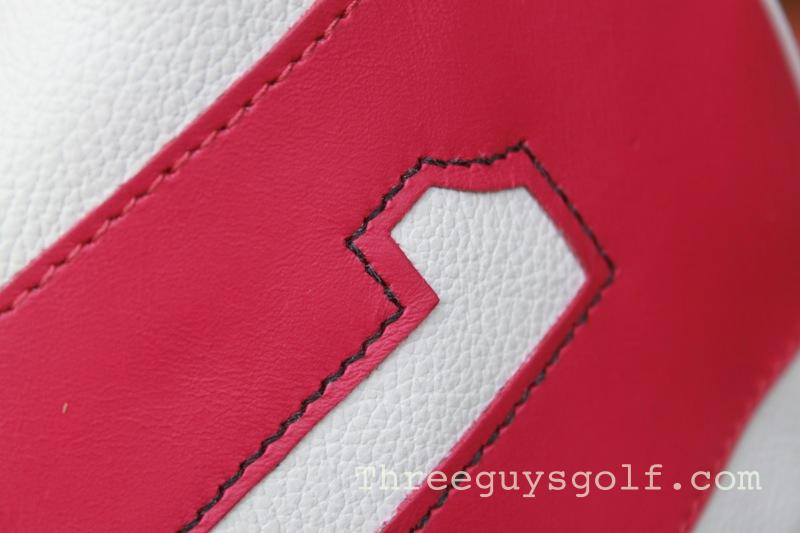 If you have a father in law, brother in law, aunt, etc. that is a golfer, and you need something other than another golf shirt or sleeve of balls as a gift idea, Cru Golf is your answer. Whether you are getting them for yourself or someone else, you can't go wrong. Cru Golf even offers a wide variety of custom colors and designs. You can add your personal touches right down to the piping color for a custom cover surely to please even the toughest of gift critics. For custom designs, you need to allow 3-4 weeks for your order.
All of the Cru Golf products are made in the USA and range from $37.99-$44.99 or $99 a set, and $63-$69 each for custom covers. For more information and to place your order today, go to www.crugolf.com.