Appalachian Leather Works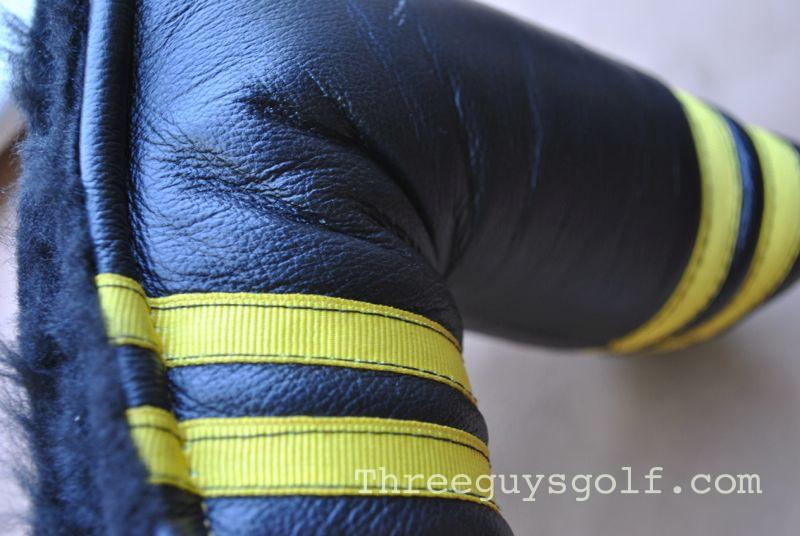 By far my favorite part of writing for Three Guys Golf is the opportunity to review products that I would otherwise never know about. This spring I came upon a small company called Appalachian Leather Works who sells handmade leather putter covers, yardage book covers and billfolds. The fact that they are located in the mountains of my home state of North Carolina is just frosting on the cake.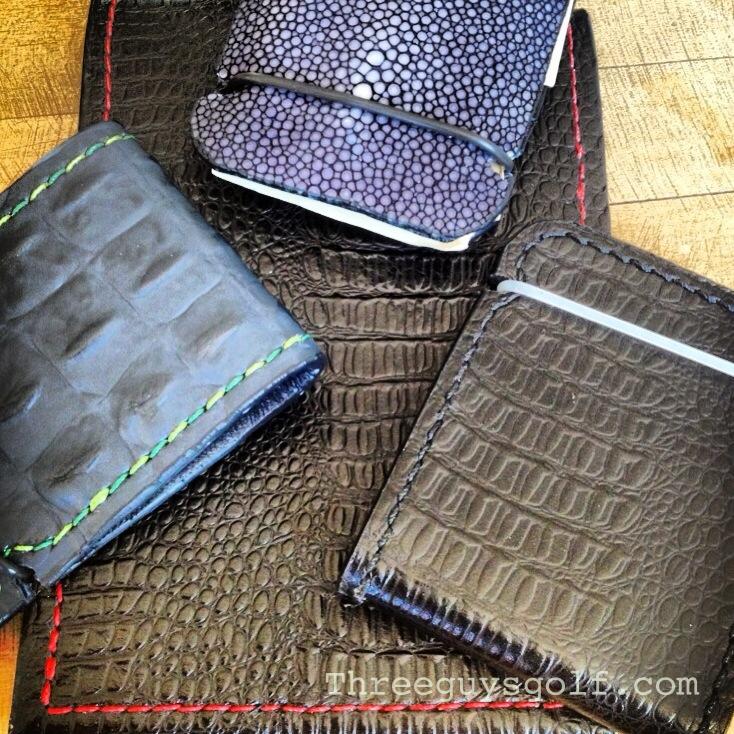 For years I have admired the yardage books that the guys on tour have, but finding one that was not boring or generic proved to be a difficult task. Fortunately, Appalachian Leather Works is neither boring or generic. Not only are they unique, but they come in a number of versions including gator, ostrich and snake. Each one is then hand-stitched with your choice of thread color. The result is a one of a kind yardage book that will be the envy of your foursome. Oh, and when I say hand-stitched, I mean stitched by a real person living in Boone NC.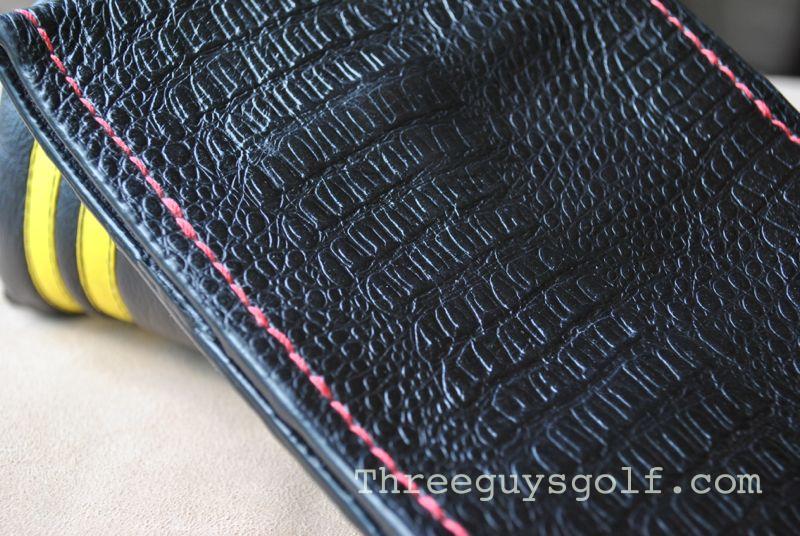 So, you don't have a yardage book? Neither do I, but don't let that deter your decision because they also are perfect for a scorecard.  Why then do you need a scorecard holder? Because you can. Since I began carrying my scorecard a month ago, I have absolutely fallen in love with it. There is just a certain feeling of confidence when you can mark your score in a tour version cover. It is just legit!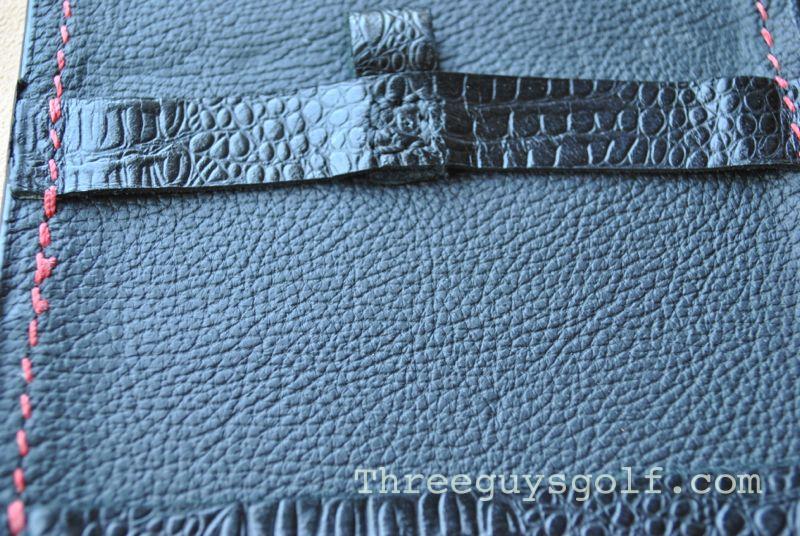 Along with the yardage book, I now also carry an Appalachian Leather Works bill fold. Like the yardage books, these too come in a number of skins and thread options. I have long since given up my George Castanza wallet, so it was not a problem for me to fit everything I need into it. I keep six cards and $500 cash with no problem (ok maybe $18.00 but you get the idea). Keeping the fold closed and secure is easy with the rubber ring.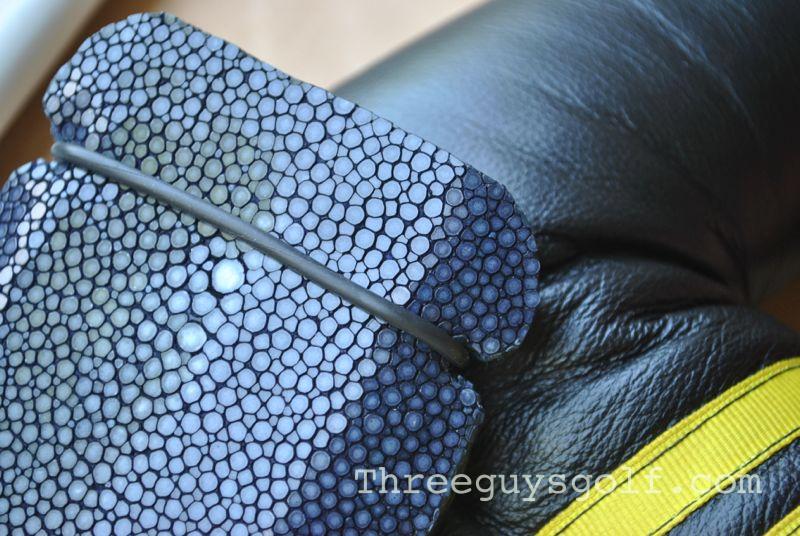 Since recently moving to a blade putter, I was in need of a new cover as I much prefer non-branded club covers. The Appalachain Leather Works putter cover I have is black leather with yellow ribbon, but you can customize nearly every aspect of the cover including the color of the leather, ribbon, stitching and faux fur. The fit is perfect and easily slides onto nearly any blade putter. The velcro clasp at the back is completely secure so there is no worries of it falling off.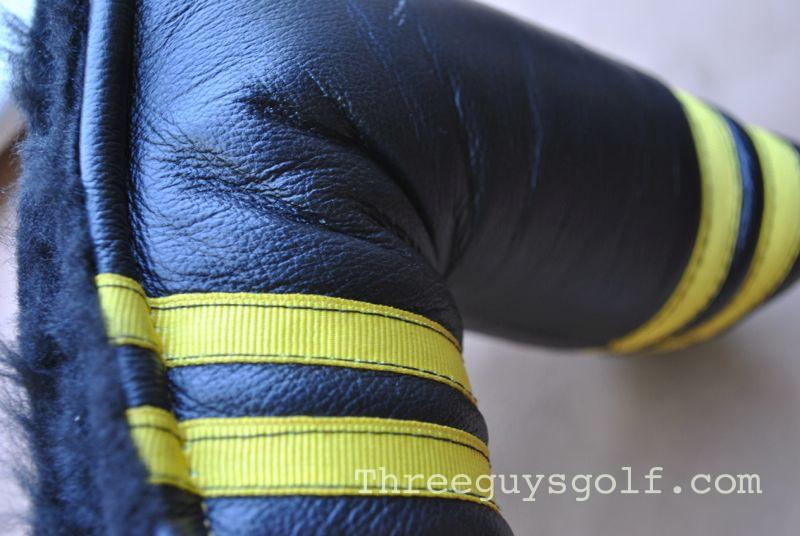 So beyond the fact that I totally dig all of the Appalachian Leather Works products, the fact that they are handmade by a guy who literally lives in the mountains rather an a multi-national company makes the purchase just a little bit more special. Sure, there are some things big companies are really good at, like making drivers, but if you want a headcover or yardage book that is representative of the passion you have for the game, then you should demand handmade.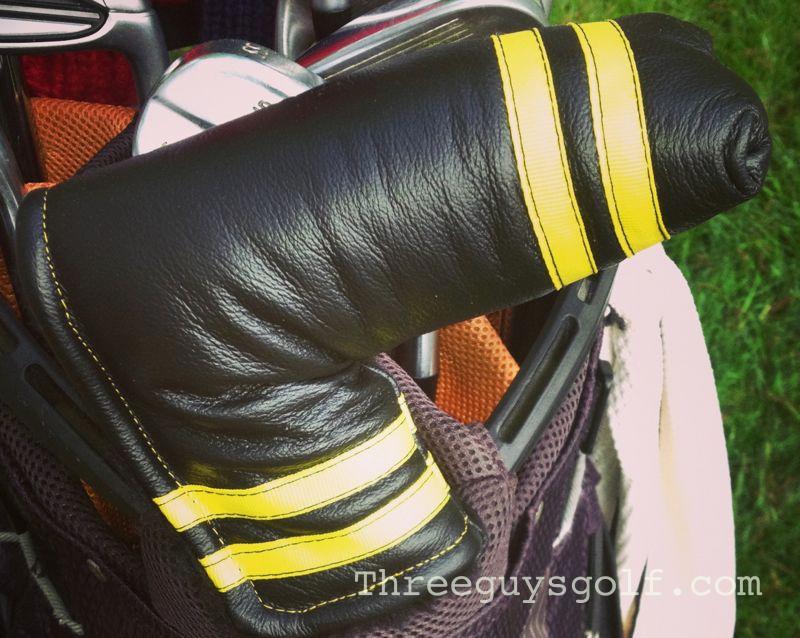 You can see all of the Appalachian Leather Works products on their website.  Additionally, we are offering a 10% discount on all purchases through the end of May. Just use code 3guys.