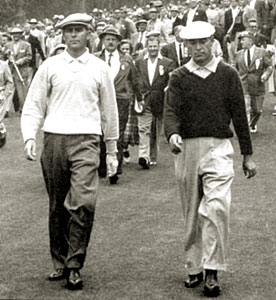 Cov-ver Hat: Back in the day, when men like Hogan and Sneed teed it up, they did so in wool hats and straw fedoras rather than caps made by Titleist or Ping. Now I admit that I am one of the 95% of golfers who only wears baseball caps, but recently I've been thinking about delving into other types of head wear.
Unfortunately, most golf stores only sell traditional hats, and being a person who rarely ventures into clothing stores, I struck out to the web to see what I could find. After a bit of research, I stumbled upon Cov-ver. While hats by Cov-ver are not exclusively made for golf, their "newsboy", "fedora" and "Aussie" styles harken back to the golden age of golf. You will note that although the Cov-ver site does not directly sell any of their hats, you can find links to a bunch of re-sellers. To save you some time, Adventure Hats seems to carry nearly all of the hats that are most golf appropriate.
The two hats that we are going to review today are the Aussie Mesh hat and the Morris Corduroy Newsboy cap.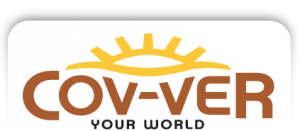 Cov-ver Newsboy Hat Review by Adam: As my wife can attest to, I have been hunting for a non-baseball cap for the past year but have been stymied when I inevitably look like a dope in any one that I try on. I was therefore doubtful that the Cov-ver hat would be any different. To my delight, I instantly loved this hat and was relieved that it even got two thumbs up from my wife. As you can see, this hat is pretty low profile so it fits much like a baseball cap making it a nice baby step toward some of their more original styles. While very well made, the hat looks pre-warn without being worn out.  This way you avoid the whole "nice brand new hat" jokes. In short, this hat has instantly made it to my starting line-up.
Cov-ver Aussie Mesh Hat Review by Wade: This Aussie Soakable Golf Hat by Cov-ver has been a good find for me, and the chance to review it has been an honest pleasure. I'm of the fair-skinned variety of folks living the southeastern part of the US, and my doctor has kindly informed me that for people with my amount of freckles, it's a matter of when, not if  I'll be getting skin cancer removed. To that end, I've been experimenting with different sunblocks and hats over the past several years.
The Aussie Mesh Hat provided a great opportunity to try out a wider-brimmed hat that also had some really excellent cooling features.  As you can see in the photo, it has the look of the Australian cowboy hat that we've come to know from all of Greg Norman's days on tour. This one is made of a mesh around your head, to allow breezes to cool your dome but with a solid top to block the sun directly overhead.  While, I have only worn the hat in moderate and cool weather, I did soak it to see if the "air-conditioning" function worked.  When wet, the hat clearly would help cool you off but also dried out well and back to its original shape.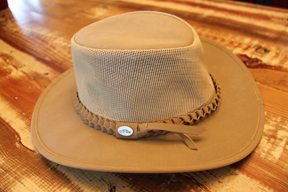 Additionally, I was also interested in how it would stay on in the wind, because we all know that wind blows on the golf course, except on the hottest freaking days of summer when you need it most. For me, it stayed on my head great, and if I needed it, there is a small Velcro strap in the back that can be adjusted to make for a great fit, and added stability. Big thanks to Cov-ver Hat as this hat is absolutely a keeper.
You can see more photos in our Facebook Gallery.