Over the past 10 years or so, I have progressively been moving from game improvement to scoring irons. With that said, I tend to believe that most average golfers are better off erring on the conservative side. Too often I see guys playing with tour blades who frankly do not have the game to back it up. Speaking of "not enough game", some folks might argue that I am right on the edge of having enough game for the Nike VR Forged Pro Combo Irons. I play to a 9.3 handicap during the heat of the season and more like a 12 during the off-season (which was when I reviewed these clubs).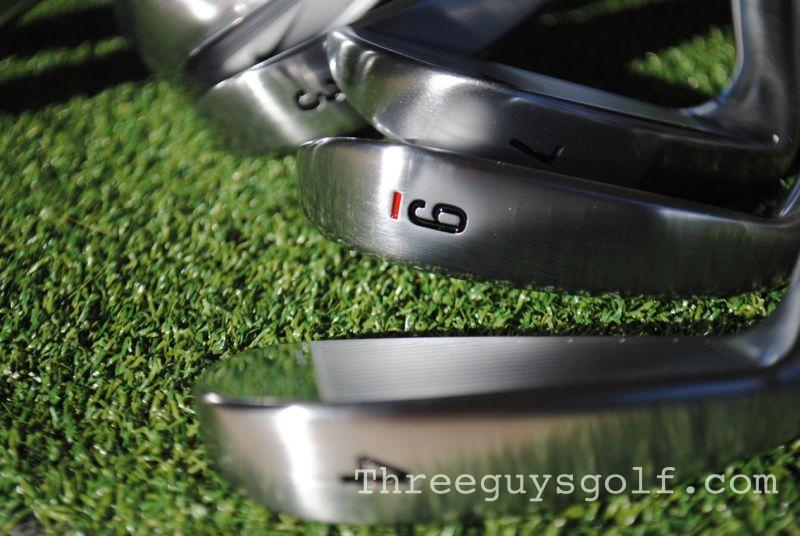 While I have never owned a set of blades (much less Nike irons), I have hit a number of brands and have had basically zero success. I have found that I either hit really bad shots or shots that I think were good only to watch the ball fly way short of my expectations. Can you see the set up here? Are the Nike VR Forged Pro Combo Irons appropriate for a 10 handicap?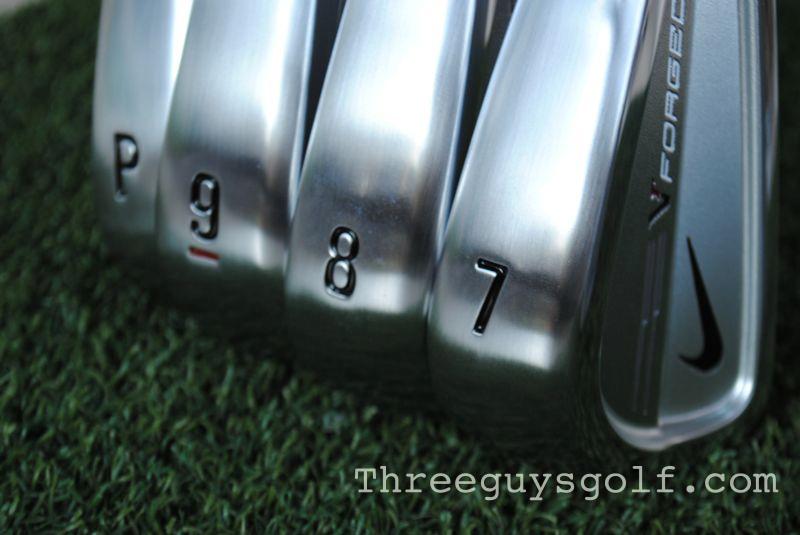 Let me step back and say that I totally understand the desire to play a blade. Blade irons give you immediate feedback and allow for better workability. Plus they look super cool, permeate the "yea, I am a player" vibe and are basically a chick magnet (or at least that is what I am hoping).
Perhaps this is exactly what Nike had in mind when they designed the VR Forged Pro Combo irons. With roughly half of the set (3-6 irons) having a cavity pocket and the scoring irons (7-PW) having split cavities, the Nike combo irons provide the advanced or aspiring advanced player with the best of both worlds.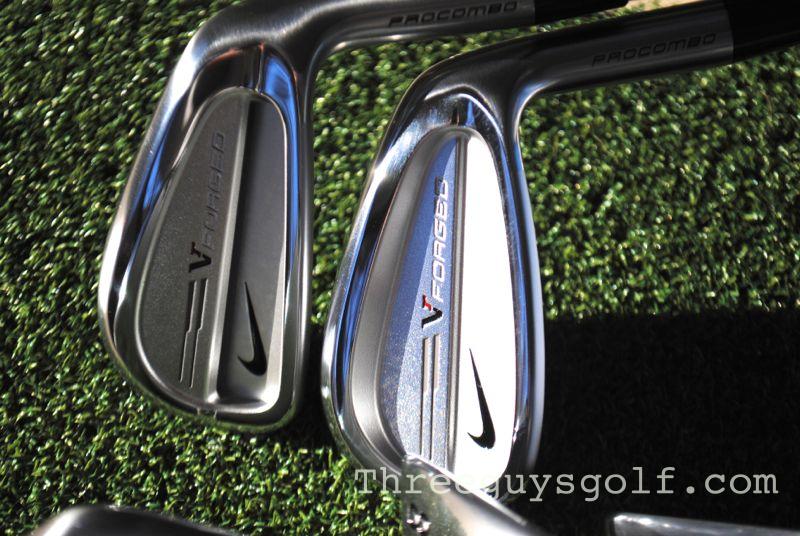 Complementing the Nike VR Forged Pro Combo Iron are the Dynamic Gold shaft which is meant to promote high trajectory in the long irons. Admittedly, I am not a shaft geek so I judge this performance on whether I am comfortable hitting the 3 or 4 iron rather than a hybrid. In the case of the Nike VR Irons, I am not shy about hitting the long irons. Adding to the forgiveness and overall seamless feel between the long and short irons is the polymer filling added to the pocket cavity. The science of this surely eludes me, but basically, it makes it such that it does not feel like two separate sets of clubs, i.e. 3-6 and 7-PW. Conversely, it feels like a progressive set of clubs.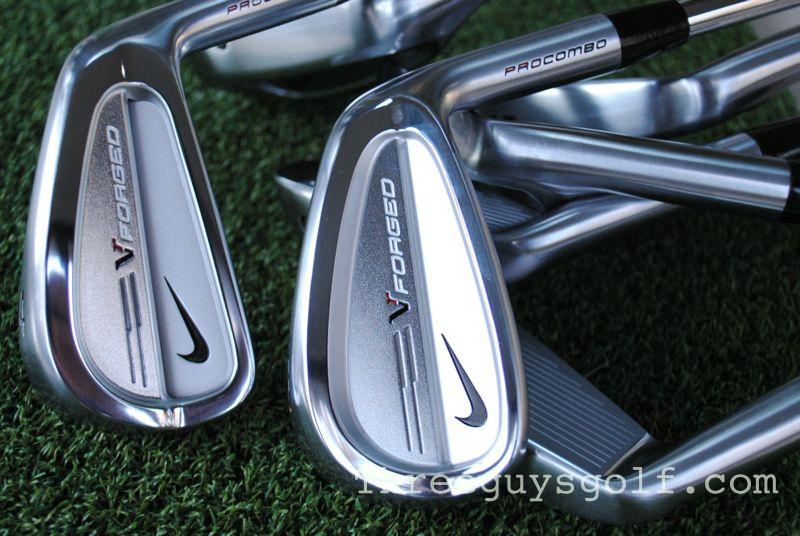 For my review of the Nike VR Forged Pro Combo Irons, I spent about 45 minutes on the range with the irons prior to taking to the first tee. Before I hit them, I was very aware of the fact they are noticeably smaller (or at least thinner) than my cavity backs. Admittedly, my swing is a touch goofy these days but I am still playing to around a 12 handicap. Hitting the 4-6 iron felt familiar to my other clubs in that it was fairly easy to  make solid contact. Still, I did notice that I got more feedback, both good and bad, with each swing.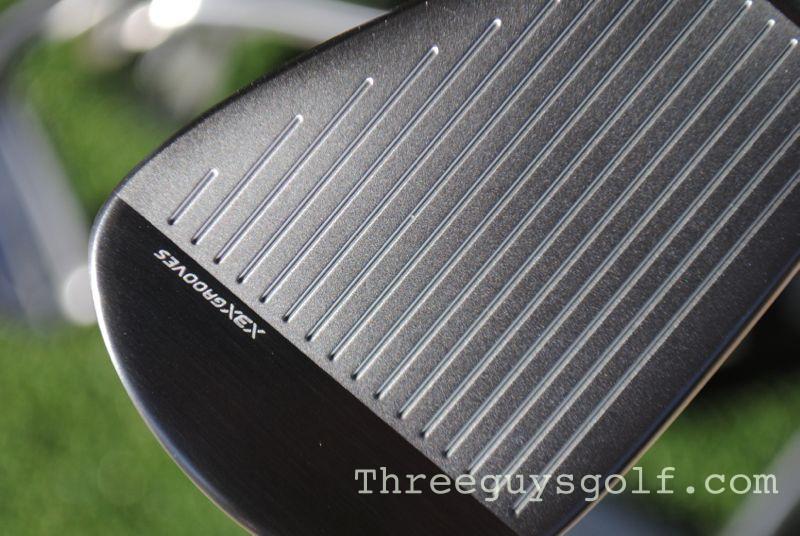 With the scoring clubs, 7-PW, I was expecting to be really punished for off-center hits. Fortunately, this was not the case with the Nike VR irons. Yes, they are less forgiving than your "game improvement" irons, but they are way more playable than a pure blade. Plus, if you are like me and use a bump and run short game, they are really effective around the green.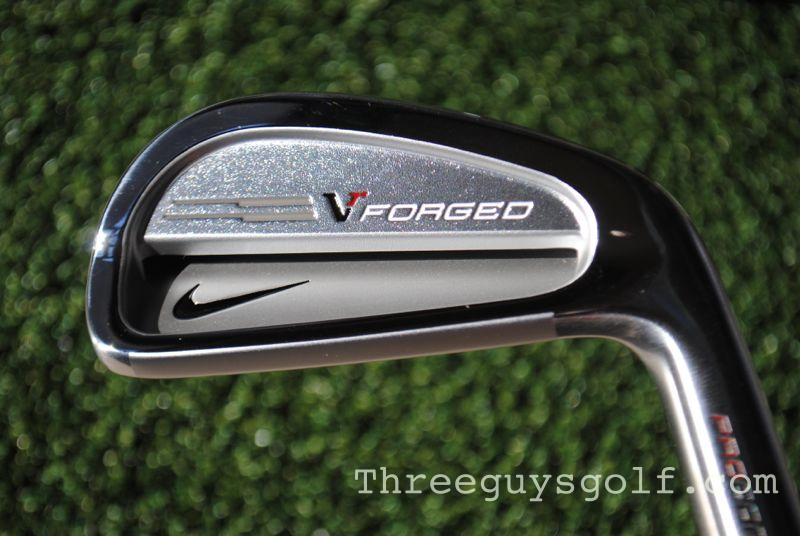 Returning to the "can a 10 handicap play these clubs" question: Don't get me wrong, I understand the carrot and stick mentality for playing blades. The argument goes that if you can learn to play blades you will become a better player as you will get instant feedback by which you can hone your game. On the other hand, you have to be committed to improving your game rather than hanging on to what you still have.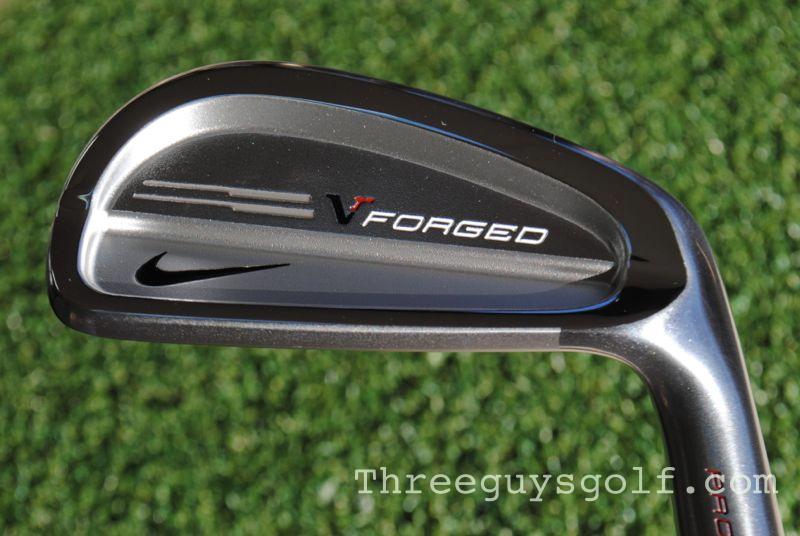 After playing 6 full rounds with the Nike VR Forged Pro Combo Irons, I would love to say they will stay in my bag, but the reality is that I am at an age and point in my game where I probably need a touch more forgiveness with each passing year, rather than less. With that said,  I am very comfortable and confident with them in my bag.
On the other hand, for players whose game is still on the upswing and whose strength is not in decline I think you will find these clubs as a welcome middle ground between pure blades and bulky game improvement irons.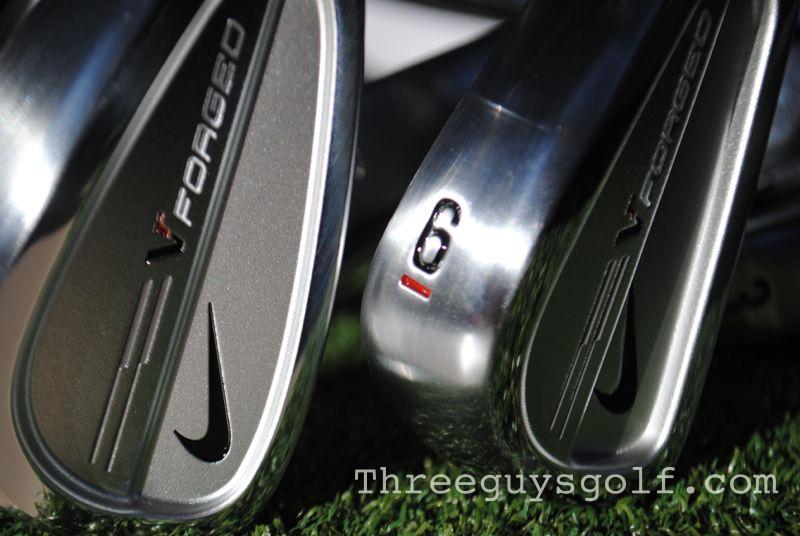 My bottom line is that Nike has gotten their act together and are now offering quality equipment for players at all levels, and the Nike VR Forged Pro Combo Irons fit nicely into that mix. In the end, if you are looking to split the difference between the forgiveness of a cavity back and precision of a blade, the Nike Pro Forged are a great option.
A final note on the Nike equipment brand. I, along with the whole Three Guys Golf crew, am a huge Tiger Woods fan. We have written many a post about why we love his game (and wish he was a whole lot cooler). Oddly, it was not until this year that I actually ever played with a Nike club. This year we reviewed the Nike VRS driver and Covert hybrids. In both cases we were pleasantly surprised by how much we like the clubs. It was therefore, perfect that I finally was able to review the VR Forged irons to complete the trifecta
Visit Nike Golf website to learn more.