Rock Solid. This is how I would describe the Nike Lunar Control golf shoes. They are not barefoot, street, retro or progressive, but they are also not boring or traditionalist. I think they basically split the difference right down the middle and fall into the category of damn fine golf shoes.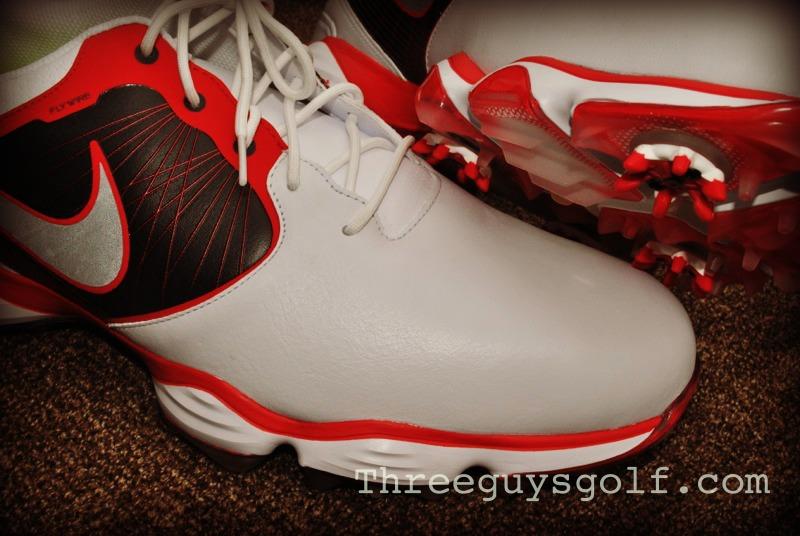 Since I have mostly given up spiked golf shoes except for when I do a review, I tend to approach the situation with some negative bias. However, in the case of the Lunar Control, I have kind of fallen in love with them. The support is awesome, they are super light, and while they are not minimalist, they do not seem bulky or raised far above the ground. What I really noticed is that I never notice them which is a pretty good indicator of how comfortable they are.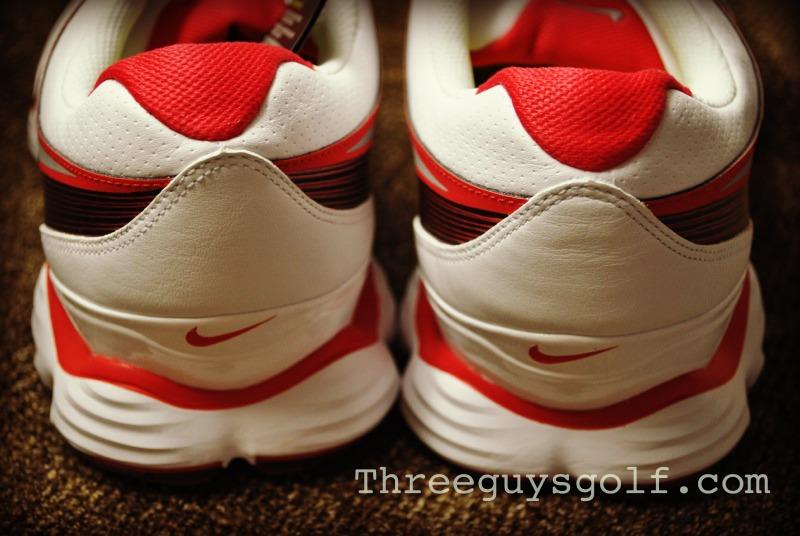 Admittedly, I have a tendency to bash the big brands mostly because I root for the little guy, but the reality is that Nike knows a thing or two about making shoes. Lets face it, the swoosh is worn by nearly all of the greatest athletes in the world so it is no shocker that the the Lunar Control can be seen any given Sunday on the feet of a ton of PGA players.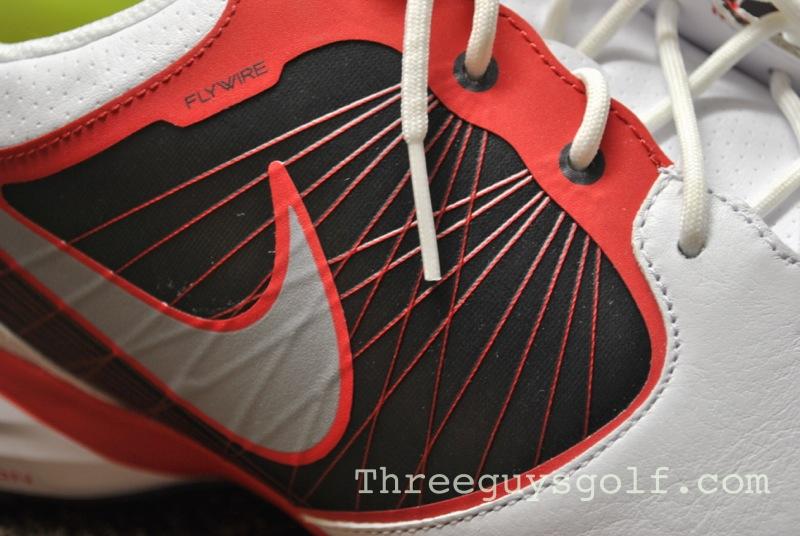 Style wise, the Nike Lunar Control is slightly athletic looking but also reasonably traditional (unless you get the red trimmed pair like I have). One of the accent colors you will notice on the shoe is the red lines that go across the middle and through the Nike logo. These are what is called "Flywire" and it is the source of the support. Essentially, it is the way Nike has been able to make the shoe super supportive without adding extra weight. Again, this is not their first rodeo.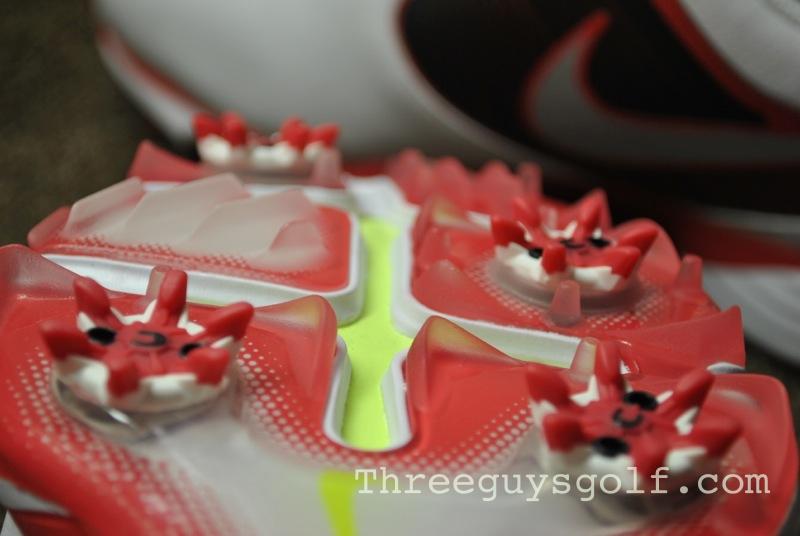 One of the reasons I have gone away from cleats is that they tend to wear down way too quickly. Nike partially solved this problem by adding surrounding hard barriers which protects the removable cleats. Basically, you get additional traction and increased lifespan on the removable spikes.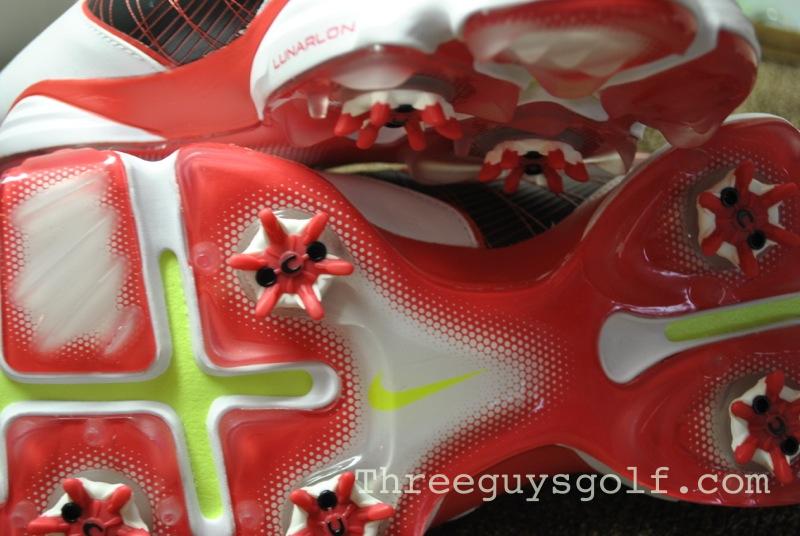 Over the past month or so I have worn the Lunar Control exclusively in part because it is still winter, cold and wet. Not only have I found them to be extremely comfortable but they are also 100% waterproof (and easy to clean). The sole is made of hard plastic which gives you a solid base, and while it does not have the flexibility of a street shoe, it is not overly stiff with some give in the toe area making it a very walker-friendly choice.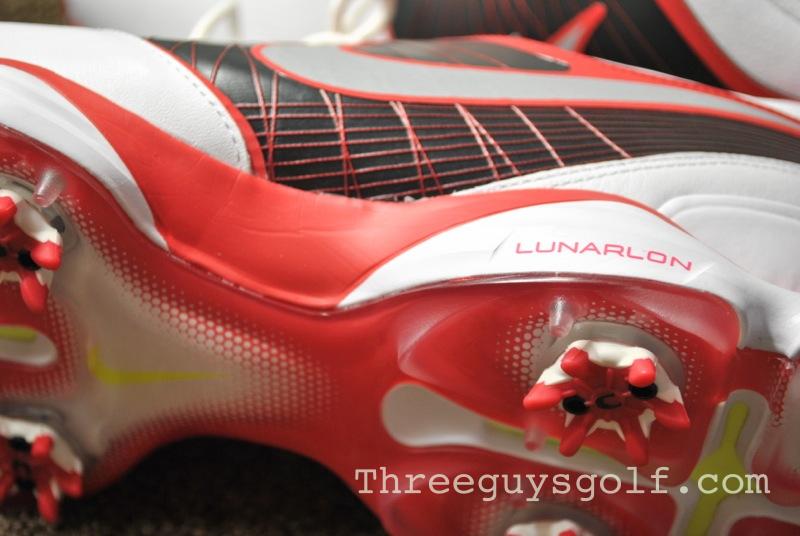 While I am sure to go back to my spikeless cleats more often in the summer, I expect the Lunar Control will be on a regular rotation. This pro level shoe is simply too good to keep on the shelf.
You can see this line of shoes on the Nike website.