Stitch Headcover Review: If you are golf gear nut, you know old school leather and wool headcovers are making a big comeback. One newcomer to the party is Stitch Golf. Founded in 2012, Stitch Golf is charging out of the gates in part because company founder Charlie Burgwyn has been around golf nearly his whole life. Coincidentally, I only live about 30 minutes from Stitch Golf so I took the opportunity to personally meet with Charlie to learn more about the company.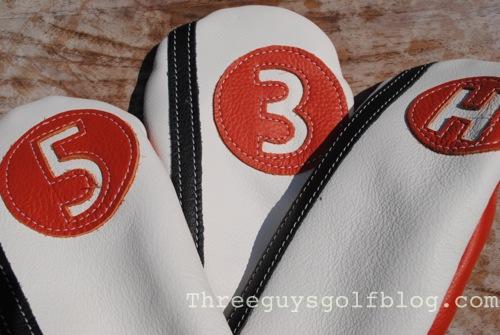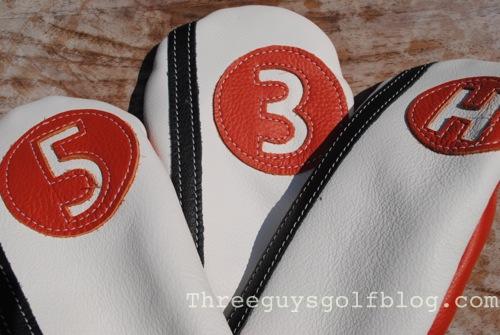 Before we get to Stitch the company, let's go ahead and review the look of the headcovers. Stitch has two main lines, leather and wool. The leather headcovers come in a number of styles and colors but all are made with high quality leather giving them a wonderfully soft feel. If you look closely, you will notice that the headcovers have small imperfections and sometimes stray string as a result of the fact that each one is hand cut and sewn (in America by the way). To me this gives each headcover its own unique personality as no two are exactly the same.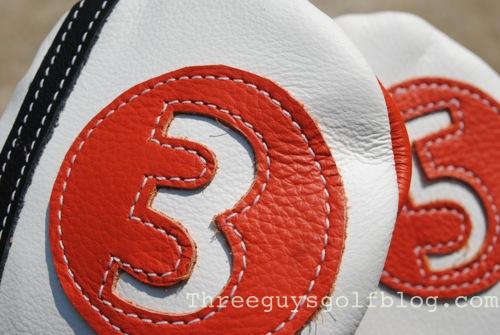 As I mentioned, Stitch Golf headcovers come in a ton of styles each of which can be customized to fit your particular color and pattern preference. Since these are all handmade, custom orders take about three weeks. However, Stitch Golf also maintains a large selection of stock styles which you can purchase online, at many clubs, or even in some big box stores. From a price standpoint, the Stitch leather covers are a great value as you can get a 3 pack for about $100 – significantly less than most of the competitors. For example, many leather headcovers ask $85-$125 for just one driver cover.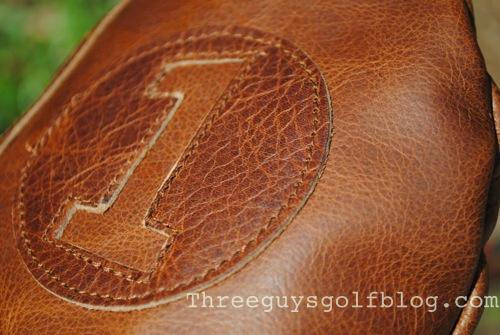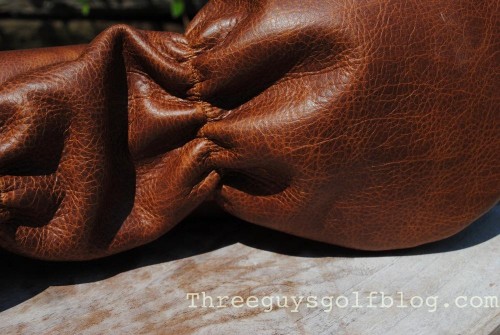 During my conversation with Stitch founder Charlie Burgwyn, I learned that he not only worked in the golf industry for over 10 years but is also an accomplished golfer who played at the collegiate level. Beyond golf, Charlie and his team have deep experience in apparel and manufacturing industries, which is another reason why they have been able to grow so quickly. Just as important, the company seems very grounded in its values and commitment to quality and customer care. Judging from the pictures and testimonials people have sent into Charlie, it would seem that the product is being well received.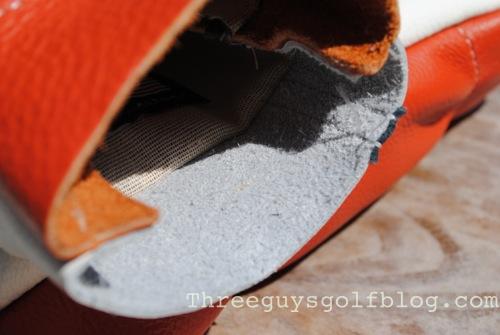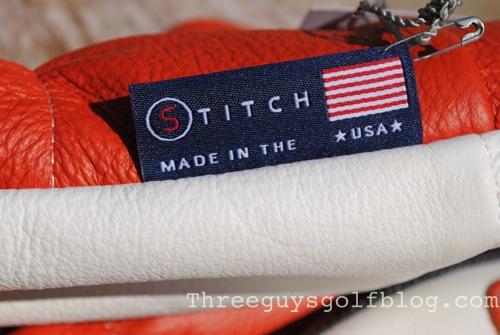 On the wool side, Stitch Golf offers a bunch of styles that are reminiscent of years gone by as well as some "alternative" versions (like the skulls). Stitch uses a 80% Merino Wool / 20% Acrylic mix which gives the covers a soft feel but is also a bit stretchy so that they can easily go on and off your club. The wool versions run about $100 for a set of four. While I dig the wool headcovers, I do think leather versions are the real flag-bearer for Stitch.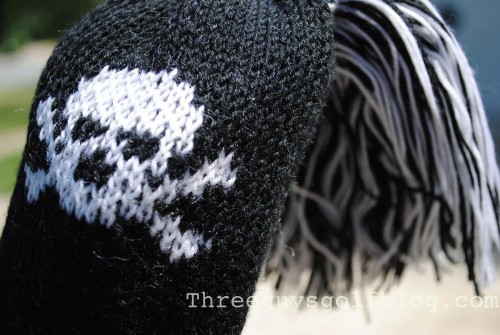 After spending 90 minutes at the Stitch Golf Headquarters I came away convinced that the company is for real. It is hard to believe how far they have come in such a short time which is a testament to Charlie and his team. There is a real sense of urgency and belief that the company can become the preeminent headcover manufacturer. Beyond headcovers, I would expect Stitch to move into other leather golf accessories such as shoe bags, score card holders and other related items. In the meantime, if you are looking for high quality, high style headcovers at a very reasonable price, I would encourage you to check out Stitch Golf.
You can see more high resolution images on our Facebook page and the whole Stitch Golf product line on their website.